FLY FRESH, FLY SUSHI AIRWAYS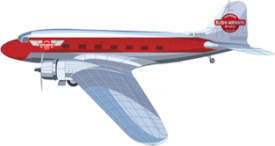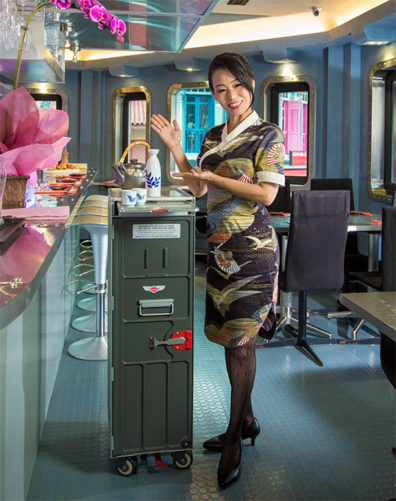 Sushi Airways is one of Singapore's top Japanese restaurants and its only restaurant with a unique airplane theme.
Squeeze mouthwatering lobsters, hybrid kimonos, business class service, airplane-manual menus and stainless steel rivets, all into a restaurant inspired by an 80-year old aircraft.
Plonk it in the middle of the buzzing Haji Lane / Arab Street quarter of Singapore's Bugis and watch it fly - that's the experience you will get when dining at Sushi Airways, arguably one of Singapore's top Japanese restaurants (and certainly its only airplane-themed one).
Come for artfully prepared Japanese cuisine by our team of expert Chefs, who offer enticing Omakase options in addition to a full selection of mouth watering sushi, sashimi and seasonal delights.
It's a gastronomic experience that will satisfy even the most discerning of palates. And it's totally Instagrammable!

There's exceptional Japanese cuisine to be had at Sushi Airways. Specifically, their
Omakase which features about eight to ten courses.
Don't be fooled by its rather hidden location; this gem of a find will have you reeling from
an unforgettable meal!
- Sethlui.com
What makes it sparkle is the freshness of the ingredients, ensuring that their various
flavours and textures are more pronounced.
- Wong Ah Yoke, The Straits Times
You've never had sushi in a setting like this (we promise).
And the food just happens to be incredible.
- Katie Chang, Four Seasons Magazine